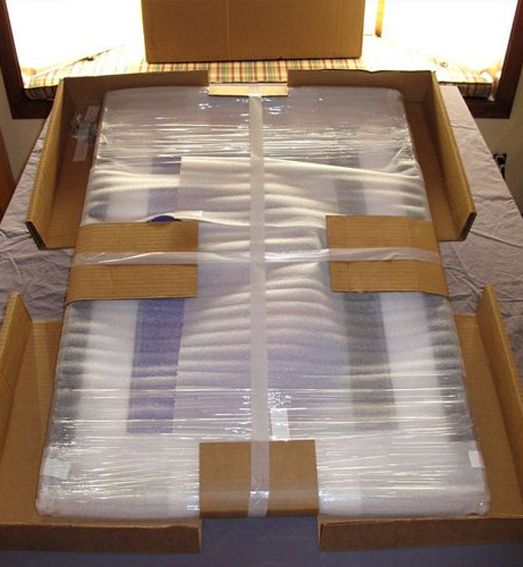 How to Pack Picture Frames and Mirrors for Moving
Picture frames and mirrors are fragile items that have to be given consideration while you are planning to move or shift. Non-fragile goods are easy to carry as you just have to toss them into the cardboard box. A damaged mirror or picture frames can lead to an unwanted injury, which can be caused while unknowingly picking it up from the package. If you are looking forward to moving and packing all by yourself without hiring professional movers, it will be appropriate to take precautions while packing and taping those things up.
Let us look into the detailed steps of how to pack picture frames and mirrors while packing:
Buy specialty moving boxes.
When you plan to move picture frames and mirrors, it will be necessary to pick up some dedicated packing supplies, which are reserved for the purpose of packing fragile items. Pictures and mirrors are usually transported in boxes with telescopic options. These boxes will have a protective shell, which is capable of holding higher-weight items, and it can be telescoped with another cardboard box for double protection. You also need to have plenty of packing supplies like packing paper, packing tape, and bubble wrap. It will be essential to get boxes slightly larger than the mirrors or picture frames.
The next step is to ensure that the picture frames and mirrors are protected at all costs. Follow these steps to pack the picture frames and mirrors:
Place packing paper on a flat surface that is two times the size of the picture frame or mirror.
Place the fragile item towards the middle or the centre of the packing paper.
Take the packing tape, cut some strips, and make an "X" over the picture frame or mirror. This will ensure that the mirror or picture frame will not shatter even if it breaks.
Now place and tape a thick sheet of cardboard over the mirror or picture frame.
Place the pad up with bubble wrap over the mirror and place and tape another piece of packing tape over it.
Wrap another set of packing papers around the object and tape it up.
You can also place plastic wrap over the picture or paint part of the picture frame for extra protection.
Once all the picture frames and mirrors have been packed according to the above instructions, the next step is to pack them up together securely. You can use either normal cardboard boxes or special packing boxes.
Take the cardboard box and secure its bottom portion with two or three sheets of extra cardboard boxes or some other material that can give cushion support.
Carefully slide the picture frames or mirrors into the box. Place enough paper or cardboard to secure the placement of the items inside the box and make sure that the fragile objects do not move inside the cardboard box.
Mark the outside of the cardboard box with a fragile sticker or mark it fragile using a sharpie or permanent marker. Make sure to mark with arrows so that you will know exactly on which side the contents of the box are placed.
Double tape the box all around and reinforce the corners of the cardboard with tape.
Loose photos can be packed in banker's boxes or small cardboard boxes. They can be secured by placing bubble wrap inside the cardboard boxes and packing them tightly inside the boxes.
Loading them onto transport vans or your own vehicles needs to be done with extra care.
Make sure you cover the fragile goods with a box that has "fragile" written all over it, either with a sharpie or a tape with the word "fragile" printed on it.
Keep the boxes in upright positions while loading them into the vehicles and, importantly, note that the fragile goods should not be stacked on top of each other. Staking over each other can crack picture frames or mirrors due to the weight.
If several tiny pictures are put together in small cardboard boxes, ensure that the weight of the entire cardboard box does not exceed a certain amount of weight.
Slide cardboard boxes containing fragile items next to bookshelves, sofas, or other furniture to keep them from falling.
Extra tips on moving picture frames and mirrors
Some extra precautions will help in getting the items in one piece after the move into the new place.
We wrap up large artworks individually in separate boxes.
Always store the artwork inside the box upright so that it is protected from shattering.
Wear hand gloves before touching picture frames and mirrors to avoid permanent smudges or fingerprints on the objects.
Add in an extra layer of bubble wrap to ensure that the artwork and mirrors are given extra protection from breaking and shattering.
Oil-painted canvas can be placed between acid-free papers. You can place it in a specialised packing cardboard tube and tape it shut.
You can wrap the artwork in moving blankets or bubble wrap.
Do not wrap it in the newspaper, which can cause the ink on the newspaper to spread over the artwork and damage it.
The above-mentioned packing instructions are definitely going to help you strike the right balance of protecting your memorable artwork or that antique mirror of yours without breaking or shattering. It is going to be a lot of work, but it will help you get your fragile items in one piece to your new place.