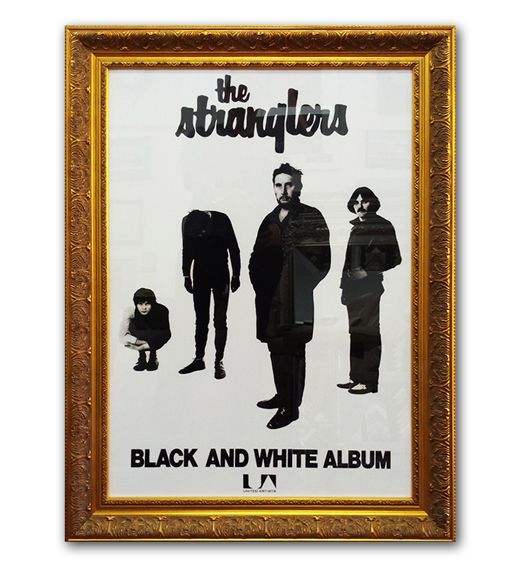 Framing Concert Posters
For frequent concertgoers, heading to the merch table is often a must: it's where you pick up your T-shirts, albums, and, of course, concert posters.
Concert poster collecting is on par with movie poster collecting, with a vast number of enthusiasts carefully scouring flea markets, second-hand stores, the internet and local venues for their next addition. Whatever the type of collection you have — vintage treasures or a chronicle of your concert experiences — displaying them in the right frame will not only make your posters look good, but will keep them that way.
Framing Contemporary and Vintage Concert Posters
Just like movie posters, concert poster sizes differ depending on their age and use. They generally don't have standard poster sizes, but there are common ones.
Whether you are looking to preserve your collection of concert posters or simply display them temporarily, choosing their frame is much like any framing project. The frame you choose depends entirely on your taste.
Mount Board
For those looking to simply decorate their living spaces with concert posters that can be easily replaced, regular foam board is suitable choice for mount board. With valuable vintage posters, on the other hand, a better choice is an acid-free foam board.
Replaceable concert posters can be dry mounted (i.e. permanently attached to the mount board). For vintage posters, use a reversible mounting method such as hinging.
Mat-Board
A mat-board isn't generally necessary when framing concert posters, but you may want to add a layer of protection and a splash decoration to your posters. Certain 1960s-era concert posters look particularly striking when paired with black mat board or mat in a complementary colour.
Again, the quality of the mat board depends on your desire to protect the print — if it's a poster you'd like to protect, opt for acid-free or archival quality.
Glazing
Window cards, handbills and smaller posters can be framed with either glass or acrylic glazing. Make sure to use glazing with UV protection if you are looking to preserve the print.