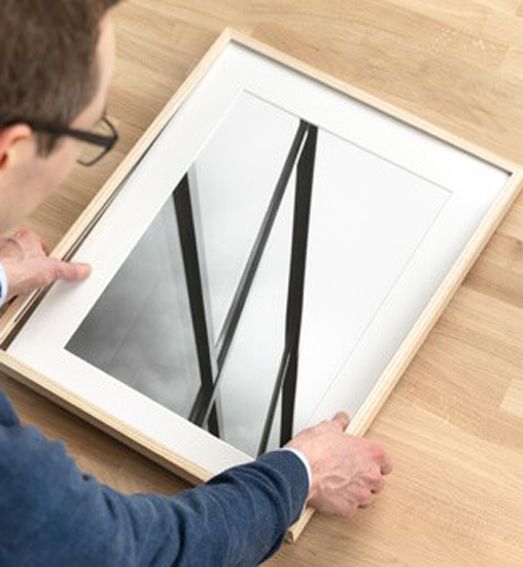 How Long Does It Take To Frame A Picture?
At Master Framing we are often faced with project deadlines on framing that would make other framers cringe. Most often however, most clients just want the project completed correctly and are more concerned about the finished design than the timeline. For those who need a piece done quickly, there are some great options available that help to expedite the process.
Custom framing shouldn't have to take weeks to complete. Typically, our shop can take a project from design table to the customer's hands in 7-10 days. There are projects that require special techniques and materials that might extend that timeline, they include:
1. Fabric or canvas stretching.
2. Specialty frames such as double frames or added fillets
3. Specialty glazing such as cut acrylic, oversized glass or mirrors.
4. Complex or intricate designs, plaques or shadowbox/collage work.
5. Photo restorations or printing services-which are contracted out.
If a project is needed quickly, we recommend using our in-stock framing selections. We also use a CMC or computerized mat cutter for the majority of our mat cutting, which saves time and money.
In Stock frame selection:
As mentioned above, we have a range of in-stock custom framing options available. If we have the right frame in stock, we can certainly expedite your project.
Ready-mades Frames:
Need it soon? …Need it next day? Depending on the size of the piece you need framed, we may be able to frame it up with one of our ready-made frames, If necessary, we can also cut custom matting and assemble your project within 24 hours.
Custom-ordered Frames-
If we don't find what you're looking for in our in-stock selections, we have custom order options from our major suppliers which deliver directly to us each week. We do have some suppliers who are outside of our normal delivery areas and in order to expedite those frames, we may need to add some extra shipping expenses.