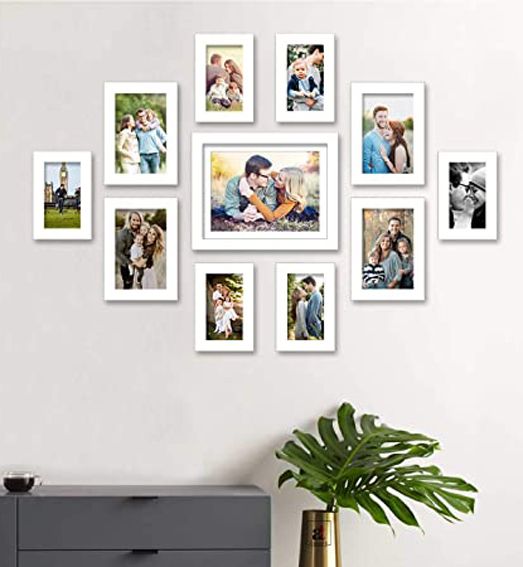 Why are picture frames essential for your interior design?
Home interior designs have undergone major changes in the recent past. Digital design perspectives have been the main reason for these positive and constructive changes. All through this, framed pictures have been the only constant thing that has remained unchanged. Of course, DIY framing, handmade frames, and imaginatively designed picture frames have become the latest trends. Unlike earlier, when standard frames were the only choice clients had,
You can customise and design DIY frames or go for handmade frames if you have an imagination and talent for crafts. As a result, you can have custom-designed photo frames for your home, office, or organisation. If you need help with DIY framing, visit a professional picture framer for advice on layout and design.
Picture frames simply enhance the beauty of the space. An empty wall can be adorned with uniquely designed pictures frames that bring a space to life. It is hard to think about interior design without including frames.
How Do Picture Frames Improve Interior Design?
If you're not sure how picture frames can improve interior design, the simplest way to understand this is to imagine a wall stripped off of all the photos. Even a single picture frame can have a striking effect on the appearance. This is the reason why picture frames never so out of fashion.
Picture frames offer a finishing touch
Interior designers have been using picture frames to give a complete feel to a space. You may feel something is missing without picture frames on the wall. Even if some other elements may be used to enhance the interiors, picture frames are an affordable and personalised addition to the space.
Enjoy those moments
Frame photos of precious moments from your past and hang them on the wall. Images have the power to captivate and produce an emotional response. Both DIY framing as well as custom made frames would give them an exclusive touch.
Picture frames are a statement
Pictures in your home interior, office space, or in a commercial setting are statements conveyed silently. In the case of the home, you might want to recall the great moments with your loved ones through photography. A personalised, custom-made frame, can convey how important these mementos are to you. Check out our DIY framing page to provide a personal touch to your photo frames.
Picture frames convey who you are
You can convey a lot with the images you choose to hang on your walls. The picture frames themselves can show how artistic you are, what your interests are and how much you treasure your family. No need to say it aloud, thoughtfully chosen images framed in beautiful frames can speak volumes.
Picture frames are cost-effective and within budget
DIY framing is a fantastic option if you want a great interior without spending exorbitantly. If works of art are out of your budget, then design your space with a carefully selected and creatively framed collection of photos, posters and memorabilia. These pieces are unique to you and your life which is why many opt for photo frames instead of costly decorative pieces on the wall.
The tail end
Picture frames are essential for your interior design. Many picture framers offer DIY framing, handmade frames, and customised framing, however, you must take care to choose an experienced and reliable picture framer. This way you can ensure beautiful as well as durable frames at competitive rates.
With more than two decades of experience in the industry, Master Framing has been the leading picture framer in Sydney. A family-owned business, it has been the first choice of clients from Sydney and other regions. The option to order picture frames online, the possibility of customisation, quality, and deals and discounts make it the best choice if you are looking for picture framing.
To know more about picture frames, the latest designs, the material specifications suitable for your home, and the manufacture and delivery process, contact Master Framing today.