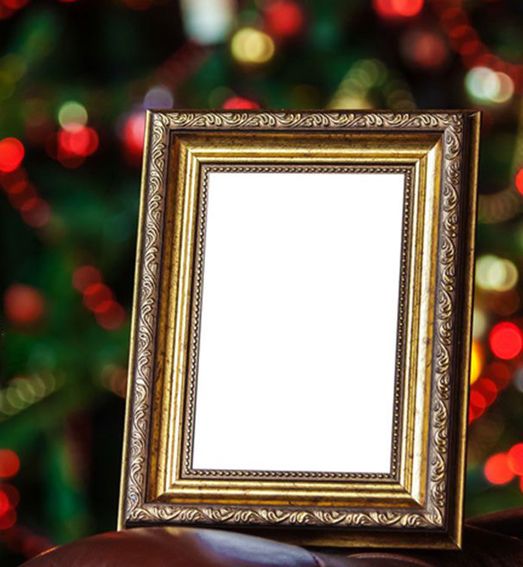 10 Reasons to Give Custom Picture Frames This Holiday Season
Are you looking for a unique gift this holiday season? Whether you're shopping for the art connoisseur in your life or searching for that perfect gift for a friend or family member, it can all seem pretty overwhelming. Perhaps you're searching for something that will truly stand out and WOW your friend or family member. Or, perhaps, you're simply not sure where to start. Whatever the case may be, choosing the perfect gift can be challenging! Luckily, custom picture frames are a great alternative—and they won't cost you an arm and a leg, either. In this article, we will explore five excellent reasons why you should choose custom picture frames as gifts this holiday season. Keep reading to find out more!
1) Photo frames style the house
One of the most appealing features of custom picture frames is the fact that they can be used to style the home. If you're shopping for a friend or family member, you may have in mind a particular style or theme that you'd like to incorporate into their home. Custom picture frames can be customised to fit seamlessly into the selected style.
2) Keep photos safe in the frame
Whether you're looking for a frame for a wedding or anniversary, birthday, or other special occasions, you can rest assured that a custom frame is perfect for the job. This is because custom picture frames are made of durable materials, which make them ideal for preserving memories. They are also customizable, which allows you to add text or artwork to the frame if you wish. With a custom frame, you can keep cherished memories safe and sound—no matter what may happen in the future.
3) Decoration
Picture frames are also a great way to decorate a room, whether it's your own home or that of a friend or family member. They are available in a wide range of colours, shapes, sizes, and designs, which makes them perfect for decorating any space. For example, you can use a large frame as a wall decoration. Alternatively, you can use a small frame to decorate a desk or cabinet as a decorative piece. You can also use a decorative frame to decorate an entryway as well.
4) Produce a talking point
Not only are custom picture frames ideal for decorating your home, but they are also excellent for creating a talking point. When it comes to creating conversations, there's no better gift than a custom picture frame. Whether you're shopping for someone who loves to decorate their home, someone who is allergic to flowers, or someone who collects magnets, a custom frame is an excellent gift option.
5) A perfect present for a relative
When you think of presents that are ideal for any occasion, you might automatically think of presents that are expensive. Luckily, however, there are also plenty of inexpensive options that are perfect for any holiday. One such option is a custom picture frame. A custom frame allows you to display a photo in a truly unique and creative way, which makes for a truly memorable gift. You can use a custom frame to display a photo of a loved one, a favourite pet, or a family member's favourite quote or line of poetry. This makes for a truly personal present that is perfect for any occasion.
6) Feed your nostalgia
The best gifts are those that remind you of the people you love the most. And what could be more nostalgic than a custom picture frame? A custom frame is a great way to feed your nostalgia. A custom frame can also be used to display paintings or posters that remind you of a certain time or place in your life.
7) They Can Capture Your Message
There's nothing more thoughtful than capturing a moment in time with a personalised photo frame. You can create a frame that reflects your relationship with the recipient in a meaningful way. You can create a special memory for the two of you by placing photos of the two of you together, or you can create a frame that celebrates the recipient's milestones.
8) Endure the Test of Time
If you're searching for the perfect gift to give this holiday season, you can't go wrong with custom picture frames. Frames are constructed from materials that are resistant to wear and tear, thus making them ideal for keeping cherished memories safe. While most custom frames are made from lightweight, durable materials, you can also find options made from a variety of heavy-duty materials. You can choose from a variety of colours to match your decor, or you can opt for a more neutral colour scheme.
9) Can Be Given to Everyone
While you may be hoping to find the perfect gift for your friend or family member, you can also benefit from choosing custom picture frames as gifts. When you are searching for a gift for a friend or family member, you can be sure that you aren't limited to choosing a gift based on their interests. You can choose custom frames that work well for all members of the family, including kids, parents, and even grandparents. This makes it easy to find the perfect gift for everyone in your life.
10) Budget-friendly options
Thanks to the wide array of options available on the market today, it is possible to find a high-quality yet affordable custom photo frame for any budget. Whether you prefer luxury options or are looking for a more economical variant, there is sure to be an option that suits your needs and budget.
Summing Up
While finding the perfect gift can be challenging, you don't need to keep searching. Custom picture frames make excellent gifts, so you can start your purchase now. However, no matter what type of custom photo frame you choose, it is important to do your research first to ensure that it meets your needs and fits your budget.