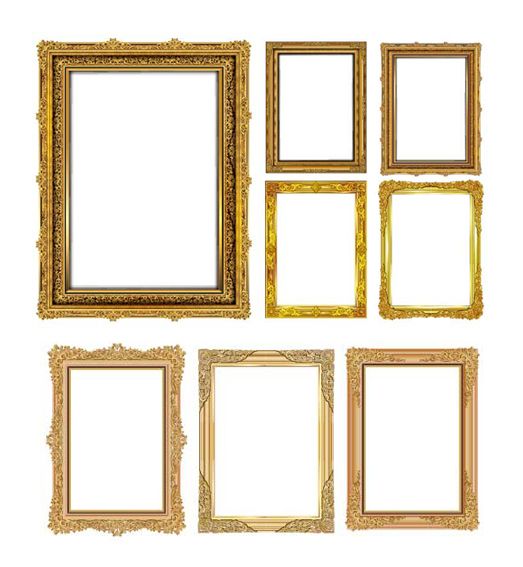 How do you personalize your photo frames in innovative ways?
Gone are the days when picture frames were relegated to second place, with the focus only on the photographs in question. Now, people have realized the value and beauty of using photo frames in distinct and creative ways as art pieces. Let us explore the ways in which you can personalize your unique photo frames in innovative ways.
Maps
When you think of maps, using them as decorative art pieces would be the last thing on your mind. But you would be surprised at how a simple map can be framed and used as a piece of art in your home. You can play around with maps as per your taste, preferences, and the overall aesthetics of your room. You can either go for vintage, rugged maps that ooze old-world charm or go for modern world maps for a more contemporary look. Use maps of places that have special meaning to you and your family, such as a map of a city where you first vacationed or a map of the venue where you got married, to add a personal touch.
Quotes
Inspirational quotes framed in austere brown wooden frames can be an eye-catching design element in your home. Make sure you keep the quote short and simple so that it gives off a minimal vibe and does not make the space look cluttered. Stick to basic and simple colour schemes like black print on a white background to add more elegance to the picture frame.
Dried Flowers
Photo framing with dried flowers is a wonderful way to use picture frames in innovative ways. Dried flowers add a pop of colour and give a unique look and feel to your room as well. For a different look, you can use plain glass frames and press the dried flowers in between two glass panes. You can also use flowers from a place or time that holds a special place in your heart, which would give the flower frame more meaning and evoke nostalgic memories.
Whimsical designs
Frames come in different shapes and sizes. You can use whimsical frames in unique designs and shapes for your photographs to add character and beauty to your rooms. Photo framing can be turned into an art form in itself with the use of whimsical and quirky frames in unique colour palettes and designs. Choose picture frames that accentuate the personality of your room while adding a unique appeal to it at the same time.
Vintage Posters
Vintage posters, magazine covers, and band or movie posters are all unique ideas that can be made into decorative art with defined picture framing. You can bring in an old-world charm and retro aesthetic with ease with the use of vintage memorabilia in photo framing. It can also transport you to a long-forgotten world and time, giving you a new perspective on your surroundings.
There you have it. These are a few unique ways in which you can use picture framing to create innovative and personalized items for your home. No matter what approach you choose, make sure you choose photo frames that complement the tone and aesthetics of your home. With the plethora of options to choose from, you will not have a hard time finding a unique picture frame that suits your tastes and preferences.
If you are looking for a trusted and expert photo framing company that can provide you with the right photo frames for your home, look no further than Master Framing, the leading picture framing company in Sydney, Australia. We own the game and we know how the market is thanks to our years of experience and refined tastes. Master Framing is the trendsetter in photo framing in Australia and you cannot go wrong with us. For more information, check out our website here.