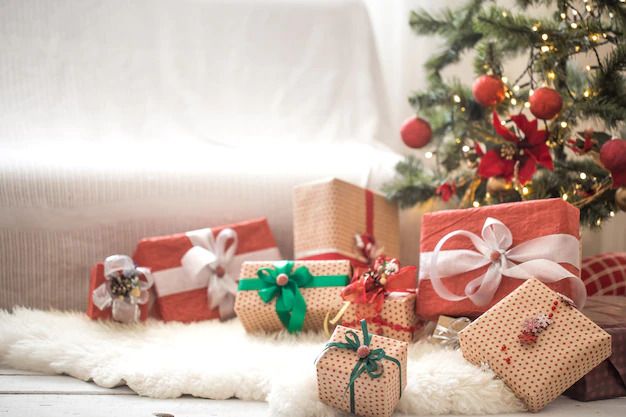 Unique Christmas Gift Ideas That Everyone Will Adore
Christmas is close at hand, and it is the season of good fortune and preparation for giving the most wonderful gifts to dear and near ones. Every year during this time, it becomes extremely chaotic and impossible for people to find the most unique gift options for their loved ones. The generational ideas that change with gifts make it even more difficult to find the right gift for the right person.
This blog is attempting to provide you with a list that is a mix of unique and traditional Christmas gift ideas that will instantly make you the best gifter in your clan.
Picture Frames
Picture frames are always a gift idea that never fails to impress. It is impossible not to take too many pictures during the holiday season, and there will undoubtedly be a large number of them that will easily take their place on the wall as a permanent reminder. Gone are the days of traditional black-and-white frames. Now, you can gift pictures that are made through custom picture framing, which makes sure that the person to whom the gift is given easily connects with the frame. Hence, custom picture frames become a good and unique gift idea to instil happiness in your loved ones.
Mini Projectors
Who says no to a movie night? not me, and not anyone around. How about giving a movie buff a projector that can give them a movie-like experience anywhere they want to be? Yes, projectors are an insane idea for gifts this Christmas. The mini projector allows you to watch your favourite movies and shows not just in your living room but anywhere. They are smaller in size, which makes them easier to carry around, and their Bluetooth connectivity helps them be easily connected to different devices. Give them a chance to enjoy an outdoor movie viewing with friends and family.
Cake mixes
This is a splendid gift for someone who loves to bake. Christmas is a time for cakes and wines, so why not give someone the joy of baking? Homemade cakes can always be a part of sharing the joy and delight of Christmas, as well as a treasured memory. Make sure to give them the essential baking tools along with the cake mixes to make their jobs easier.
Custom Illustrations
Going that extra mile to see that gleaming smile on your loved one's face is something that you can cherish forever, and for this, you just need to make the effort of getting them a good illustration of their favourite and most core memories with you and everyone they love. It seems like an easy gift, but customising pictures can be quite a toil, but all of that will be worth it in the end. You can make it extra special by doing it yourself. It becomes memorabilia and decor for the home.
Skincare Basket
Who doesn't enjoy some pampering, especially if it comes in the form of a well-curated basket filled with their all-time favourite skincare essentials? Winter care essentials and helping them keep their skin cute and nice will result in more hugs and kisses than you can ever imagine. Not just the girls; these baskets can be a huge hit among their male counterparts too. Add in some extra beard oil to make it manly.
Coffee machine
A coffee machine can be a soulful gift to anyone who can't process a day without having their share of caffeine. It is an extremely thoughtful gift for Christmas, and indeed, it says that you know them very well. It is definitely going to make them love you more and remember you for years to come as they walk past it. So, if you have a coffee lover in your group, do not go frantic on gift ideas; just give them the coffee machine, which will be a piece of heaven for them.
Wall neon sign
Quirky teenagers are always a tough group to buy gifts for. They're going to adore you for cracking the code with an exquisite neon wall sign. Wall neon signs add that extra eccentric element to the room and change colours to give it a pop vibe. They can be personalised with names, signs, or favourite quotes. The neon wall signs can be made in custom fonts, which makes them an exquisite gift idea.
Spa day
Holidays are the time people choose to relax, so make it extra special by getting them an extended spa day. A good spa voucher can put an end to the season's chaos. This is an ideal gift voucher for anyone, and trust me, nobody is going to turn down an amazing massage with essential oils. You can make it a collective voucher and take your besties along with you for this most exciting spa day. Everybody deserves a spa day!
Indoor Plants
Indoor plants can be a good gesture to show them that you care for them. House plants have an indefinite charm to them, which is why they make an excellent gift idea. Indoor plants can easily calm one's senses and be a good natural addition to a room that is otherwise chaotic. Purchasing the plants in a good pot with a stand can help increase the aesthetic value of the room in which they are placed.
e vouchers
If you are in a state of confusion and can't decide what to buy, e-gift vouchers will save your soul. This gifting idea can be a little impersonal, but it is the only solution if you are not sure what to get the person. Getting such people vouchers from an online or offline retailer can help them be at ease and pick what they really like. Either way, it's a win-win.
Christmas is a time of pure joy, and happiness can be readily increased by giving people thoughtful gifts. Let the auspicious day become a day for bringing people together with fun and frolic.